Modern Hair Loss Treatments for Men & Women
Modern Hair Loss Treatments for Men & Women

Non-surgical solution to hair loss based in Florida
Losing your hair can be a daunting process for both men and women. We fully understand that your confidence and self-esteem can be knocked, that's why we are here to help you.
Permanent Cosmetics can help you to camouflage any hair transplant scars that you might have. Or you might want to cover thinning areas large or small to have your hair appear thicker. Whatever your need is, we have everything covered.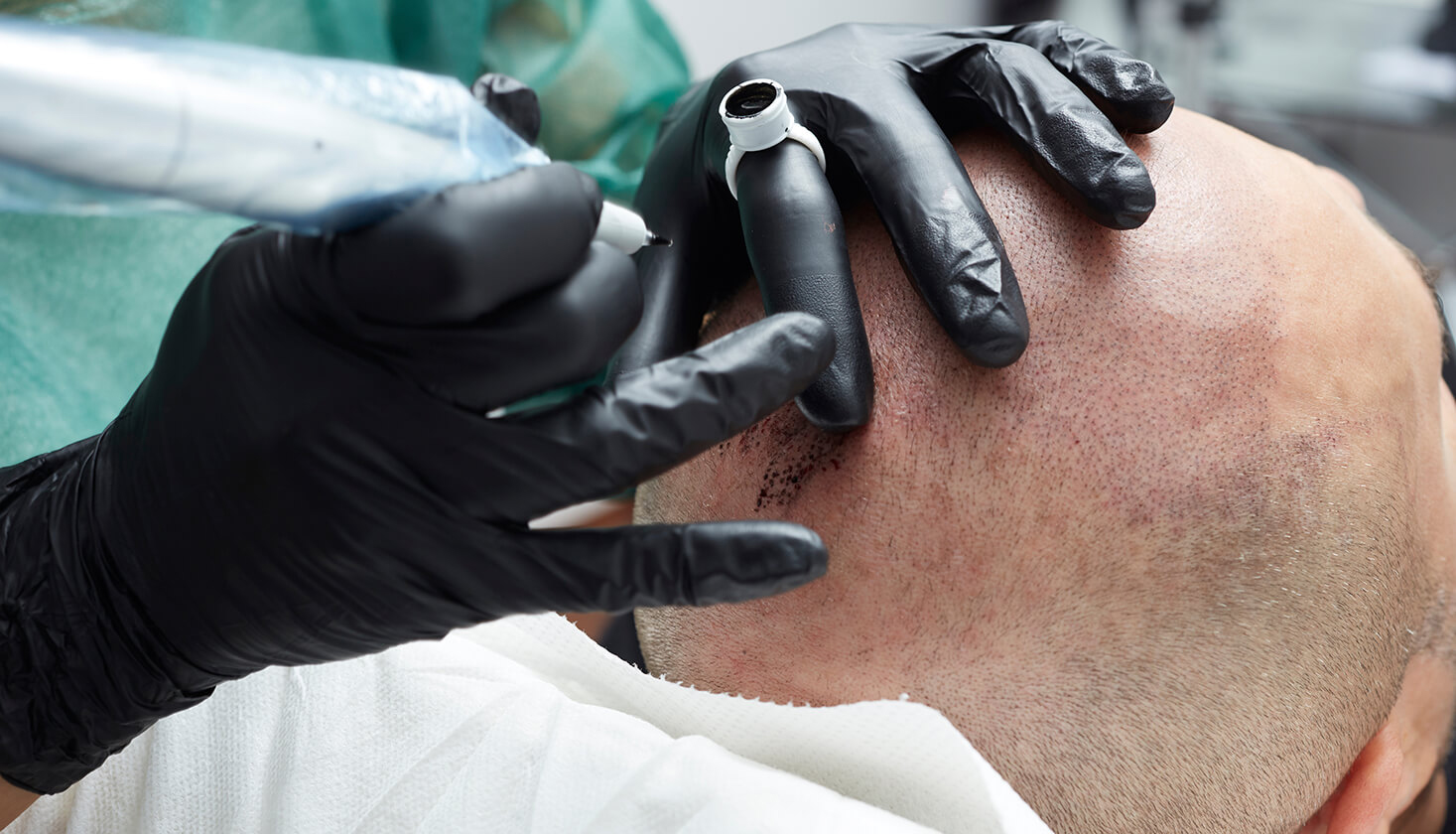 Book an appointment today!
Scalp micropigmentation is the ideal solution for clients who have suffered any degree of hair-loss.
Modern Scalp micropigmentation (SMP) techniques require no donor hair, no drugs, no lotions or shampoos, and no concealers, and it is the only solution 100% guaranteed to work. There's no invasive surgery, no scarring, and no downtime at all.
Scalp micropigmentation is the ideal solution for clients who have suffered complete hair-loss. We are pleased to be part of the solution which we have seen restore self-esteem in all ages of clients.
Scalp Micropigmentation
What is Scalp Micropigmentation?
Scalp Micropigmentation (commonly known as SMP or micropigmentation) is a cosmetic tattoo that creates natural-looking hair follicles using microneedles and organic pigments. This gives the illusion of a completely full head of hair, closely shaved to a "buzz cut." When this procedure is performed by a trained and experienced SMP practitioner, the results appear 100% natural. Your work colleagues, friends, and family members won't be aware that you've undergone treatment. The most common feedback in this respect is that clients receive compliments about looking younger or healthier.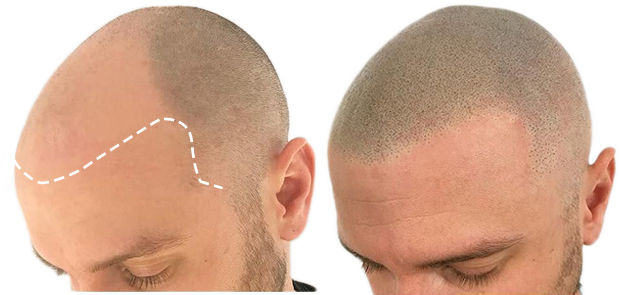 Over three sessions, we gradually add density, allowing you to adjust to your new hairline. Each session can take anywhere from one to three hours depending on the degree of hair loss. Treatment sessions are spaced apart by a minimum of three weeks. With our methods, there is virtually no pain at all involved. Most describe the treatment as relaxing and therapeutic. The worst feedback regarding the sensation would be, at worst, slightly irritating.
This treatment really is the perfect solution for those who have suffered from typical hair loss problems, is a great alternative to hair transplants and can even enhance transplants.
What's it like to get a hair density filling with SMP?
Depending on your hair loss, you might want to think about one or more of these options for adding density. Then decide what type of results you're looking for using SMP, the only way to truly give yourself an idea is to visit a clinic and take a look at treatments performed already.
It's always advisable that clients contact us for a free consultation to discuss what it is they are looking for and how we can achieve those results together.
At the initial consultation, our skilled technicians will take the time to listen to your concerns as well as carefully examine your scalp. After that, we will be able to create a plan of action, which should include an estimated number of sessions needed and if any pre-treatment preparation will be necessary.
Is Scalp Micropigmentation the appropriate treatment for you?
SMP works on the same principle as tattoos, in which pigment is applied to a person's head to create imitation hair follicles. The critical difference is that the stains are not applied directly to the skin but to the hair follicles. The process of scalp micropigmentation has been around for some time now. Working with a qualified professional for this treatment will produce a lasting result.
We genuinely care about your happiness and well-being, which is why we understand the need for accurate information before making such an important decision. We will be able to answer all of your questions regarding treatment details and pricing upon request.
Bring back your youthful appearance!
What Does SMP Do?
Scalp Micropigmentation can:
Z

Give the look of a full, youthful head of cropped hair.

Z

Simulate a full-front, side and/or rear hairline.

Z

Restore hairlines on part-bald or fully bald heads.

Z

Camouflage the symptoms of all levels of Alopecia.

Z

Camouflage scarring resulting from previous hair transplant surgery.

Z

Hide scars, burns and birthmarks.

Z

Boost the visual effect of a hair transplant.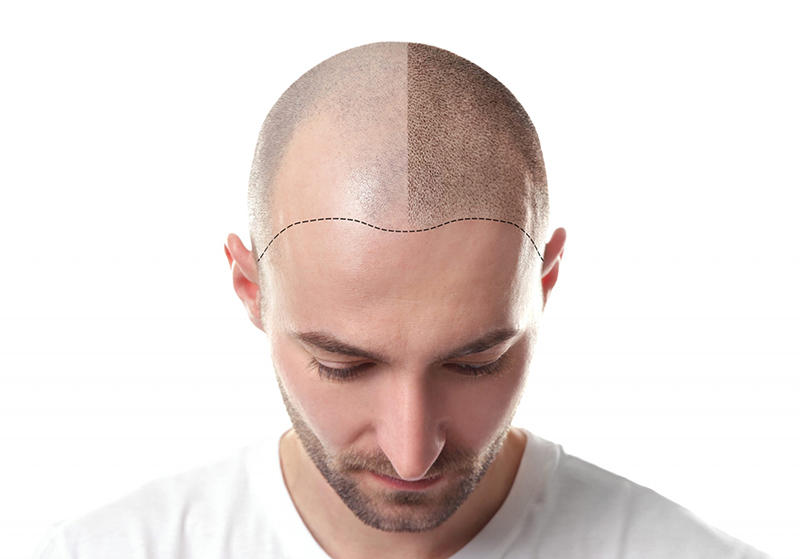 Scalp Micropigmentation can be a solution for many hair loss issues.
Here are some of the ways we can help you:
Z

Scalp Micropigmentation for Complete or Near Complete Hair Loss
Scalp micropigmentation is the ideal solution for clients who have suffered complete hair-loss. We are pleased to be part of the solution which we have seen restore self-esteem in all ages of clients.
Z

Scalp Micropigmentation for Diffused Hair Loss
Diffuse hair loss can affect men and women at any age and can be caused by anything that interrupts the normal hair cycle, including emotional stress and nutritional deficiencies, It can be a stressful event for any man or woman, and scalp micropigmentation is an incredibly effective solution, restoring confidence and looks.
Z

Scalp Micropigmentation for Scars from Some Surgeries and Injuries.
Head/brain surgeries and injuries will also produce scars that will not permit hair growth.
The implantation of micro-tattoos that replicate the complex hair growth pattern of scalp hair is meticulously placed on and surrounding the hair loss areas. Two to three sessions are required. The result is gradual and extraordinary.
The most amazing result of the application of SMP is that scars are made nearly invisible by the treatment. Not only will the treatment itself help break down the appearance of dense scar tissue, but it will also cover the area with natural hair follicles that completely and seamlessly blend with the existing hair around it. This is the case for both men and women.
Z

Scalp Micropigmentation for Hair Transplant Scars
A common byproduct of hair transplant procedures – scars can leave unsightly, pale, bald patches at the back of your head.
Our scar camouflage blends in with your natural hair color and is the perfect way to hide existing scars from FUE or FUT hair transplants.
Z

Scalp Micropigmentation for Crown Balding
Crown balding is one of the most common types of degenerative hair thinning and balding, usually making sufferers look older than their years and affecting self-confidence. SMP treatment will rejuvenate the look of the crown, giving a completely realistic hairline and the ease of top-up treatment makes it ideal for the slowly developing crown thinning and balding process.
Z

Scalp Micropigmentation for Alopecia
Alopecia can leave you with bald patches in many areas around your scalp. Many alopecia sufferers come to us to restore their hairline with SMP. We can fill in these areas and give you back your full head of hair. Alopecia can vary hugely in severity from one person to the next and the flexible targeted process of Scalp Micropigmentation allows us to help restore self-esteem in many alopecia sufferers, this treatment is truly life-changing for those with this condition.
Z

Scalp Micropigmentation for Thinning Hair
A hair tattoo can be a wonderful addition to a head of hair that has good coverage but poor density. Micropigmentation can add a base layer of color to the scalp and alleviate the contrast of hair to skin.
Z

Scalp Micropigmentation for Women
SMP isn't just for men, thinning hair for women is very common. Almost 40% of women suffer from hair loss/thinning conditions by the time they are 40! We can carry out exactly the same treatment for women who then have the choice of short or long hair because even on long hair, the micro-pigmented areas will be much less noticeable than the bare scalp previously was. Over a few sessions, we can make it look like your hair is thicker, fuller and hide patches throughout the scalp.
Z

Scalp Micropigmentation for Hairline Receding
We can now reverse your receding hairline and instantly bring back your youthful appearance!
In general, men are in agreement that baldness is an embarrassing and a nuisance. But they rarely agree on which pattern is worse: crown or receding? With scalp micropigmentation you don't need to debate this any further; it will hide your area of concern and leave you with an attractive hairline. By blending the new hair follicles seamlessly with your remaining hair, you can regain your confidence and feel you again.
Z

Scalp Micropigmentation for Eyebrows Enhancement
Eyebrows are now in fashion, but where does that leave everyone that cannot grow full and thick eyebrows? Using our new eyebrows micropigmentation treatment, we can design and create your dream eyebrows.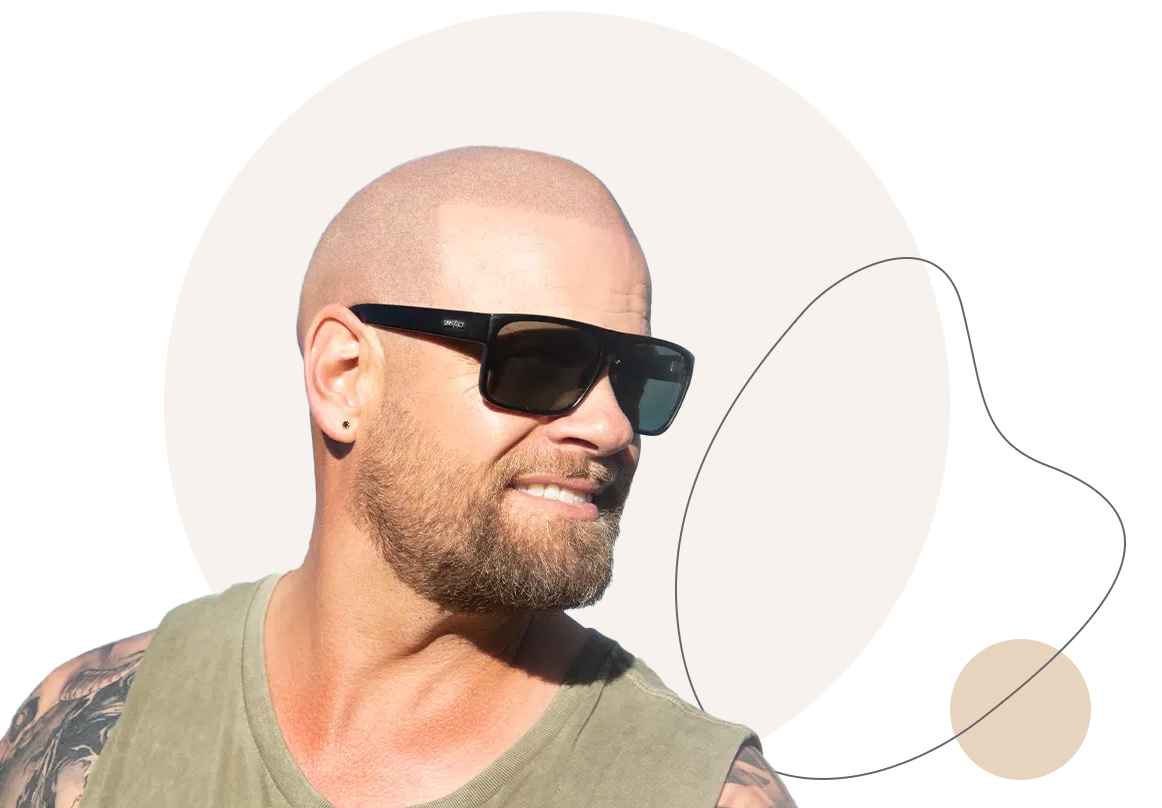 Build New Confidence
Natural Look With Proven Results
Following years of bad hair transplants, failed drugs, snake oil lotions, and dodgy-looking wigs, scalp micropigmentation is a safe non-invasive solution. SMP offers closure for those who are embarrassed or anxious about losing their hair. There will be no more looking in the mirror, waiting for dubious products to start working. If you want guaranteed results that look natural and actually relieve the frustrating effects of hair loss, Scalp Micropigmentation is the choice for you and our award-winning technicians at Permanent Cosmetic are here to help you on your journey.
FREQUENTLY ASKED QUESTIONS
Common Questions Associated with Scalp Micropigmentation
What is micropigmentation of the scalp?
Scalp micropigmentation is a non-invasive procedure. A technician uses precise micro-needles to place pigment into the skin on the scalp, creating the illusion of healthy hair follicles. This can make hair look thicker and reduce the visibility of thinning or baldness.
How long does scalp micropigmentation last?
Generally, it may last approximately five years, though it could be more or less before the color will fade to a lighter shade. However, the main factor to consider is that scalp micropigmentation is not permanent. We recommend having a top-up appointment every 3 – 5 years to keep your scalp looking in top condition.
Does scalp micropigmentation look natural?
Scalp micropigmentation can create highly realistic results when performed by an experienced technician. Patients can appear younger after the treatment, and friends may notice a visual change without being able to identify the cause.
Will people know I've had it done?
Scalp micropigmentation is completely undetectable when done by an experienced SMP technician. We worked with clients all over the U.S.A., including those who require a more discreet visit. Always committed to providing the best service in this industry, while ensuring you get the desired look and comfort every step of the way.
Is scalp micropigmentation painful?
Although many people think this treatment may be painful, in reality, the answer is no. At worst, most clients describe the feeling as slightly irritating.
What if my hair goes gray?
At the time of your treatment, we will match your hair color to our pigments for the perfect blend. However, if your hair does begin to turn gray, we can adjust the pigment shade on your retouch appointment every 3-5 years, maintaining a seamless transition.
Gray hair appears lighter when the hair is longer, but when shaved down, the root of the hair is actually darker. And as our pigments fade over time you will find that going gray will not affect the appearance of your scalp micropigmentation treatment.
What if I lose more hair in the future?
One of the advantages of SMP, or hair tattooing, is that you can increase your coverage should you ever experience further hair loss in the future. The same goes if you find you wish to add further density or thickness in certain areas. Some also decide to eventually cover their entire scalp, creating an entirely new hairline for themselves, which is also achievable!
The benefit of SMP is not only the immediate impact on your confidence and appearance but the long-term flexibility it can provide you, with continued options depending on the amount of hair loss you may experience in the future.
How do you choose my hairline?
When considering this treatment, it's important to understand that this will not wash away. A hairline that suits you today, may not look right when you age. Your technician will go through a variety of different styles and suggest a hairline to suit you.
Will it change color like a normal tattoo?
Unlike traditional tattoo ink which contains a wide variety of constituents such as iron oxide, our organic pigments are made from just three ingredients. SMP treatments when carried out with the correct materials will simply fade to a lighter shade over the years, which is why we suggest having a top-up every three to five years.
What if I have long hair?
People with long hair can still benefit from this treatment, although a consultation would be required to determine if there is enough hair left for the procedure to look realistic.
How many treatments does it take?
It can take between 2 to 4 sessions to fully complete. Each session must be spaced apart by at least 10 days to allow the skin adequate time to heal.
Can I go straight back to work?
There is no downtime involved with our hair tattoos. Redness may occur with some clients and can last up to twenty-four hours post-treatment. Clients usually return to work straight away and can wear hats should they feel the need.
How much does it cost?
Scalp micropigmentation pricing is based on the amount of scalp to be covered (e.g. the crown or the hairline). Contact us today to get a FREE consultation.